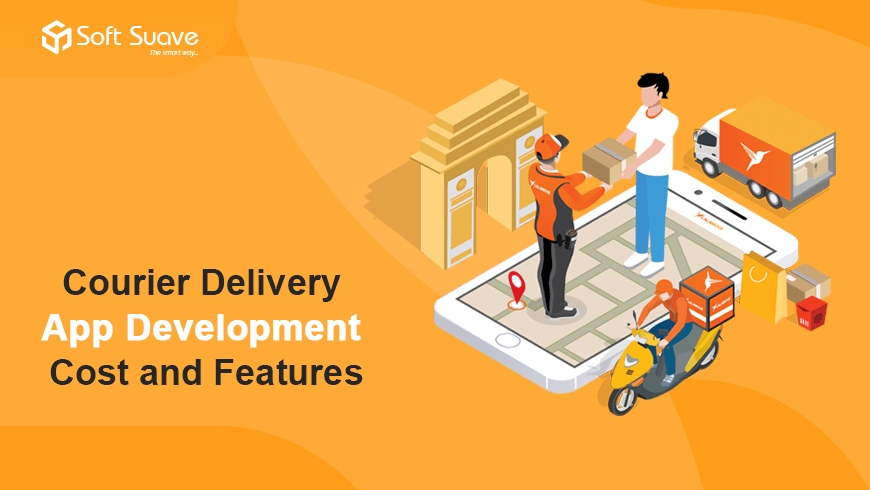 A Complete Guide to Build an On-Demand Courier Delivery Application
There is an 80% chance that you are awaiting a parcel while reading this blog. The eCommerce industry is the primary cause of the increase in the movement of couriers and parcels. Considering this increase, several business owners have set foot in the courier industry, targeting the high ROI. This shift in the market has benefitted the end-users as they receive their packages and couriers on time. 
Courier service is the most widely used on-demand service in the world. Although there is a rise in the technology couriers are delivered at the doorstep. Be it eCommerce packages, parcels, or postal; courier plays a vital part. According to Research and Markets, the global courier market is estimated to grow by USD 100.19 billion during 2020-2014 at a CAGR of 6 percent. Business owners in the courier industry are striving to leverage the latest technology and increase business growth.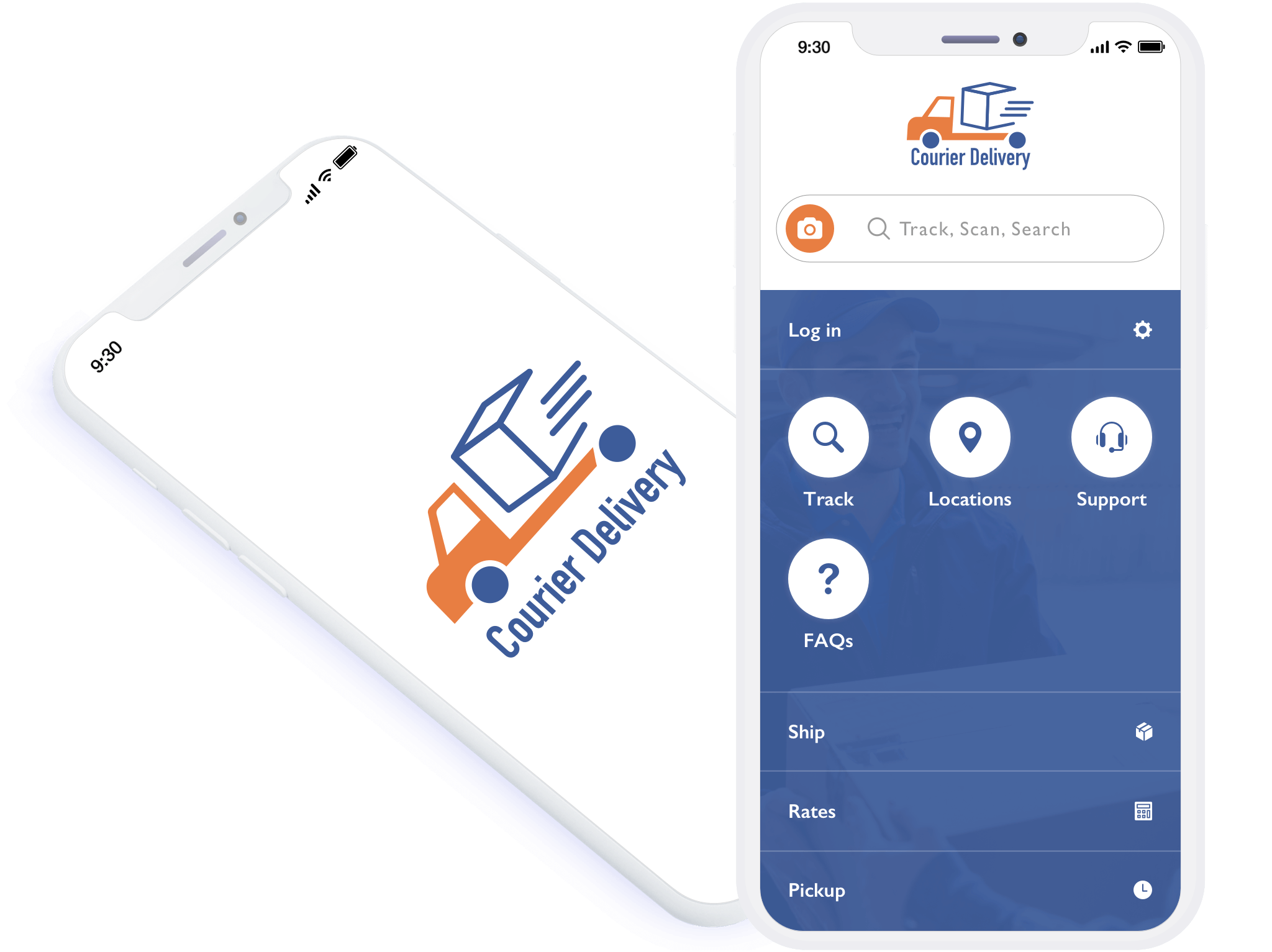 The best advancement that can be applied to courier services is courier delivery app development. Starting from reading the newspaper in the morning to set alarms at night, everything has come into mobile phones. Mobile apps for courier delivery is the perfect success combination in this era. Now is the right time to approach the best Mobile App Development Company in India – Soft Suave and start your courier app development. It is necessary to stay updated with the trending technologies and implement them in your respective courier business.
Types of Courier Delivery Application:-
There are three types of courier delivery applications in the market divided based on the business models. 
1. Courier Service Application: -
The business owners that want to get into courier business will leverage courier delivery application to kick-start the business. This business model requires a mobile application in the form of MVP to carry on all the essential courier services. These applications have an interactive customer interface to register shipments and take the delivery process forward. Admin panel also works effectively for clients to control the shipments seamlessly.
2. Package Tracking Application: -
Package tracking application helps customers and clients to track the place of the package from anywhere. Aggregators play a significant part in this business model. Owners develop tracking applications and introduce to courier service companies that in turn, allot IDs for shipments released from them with which the customers can track their parcel locations accurately.
3. All-in-one Courier Delivery Application: -
The on-demand courier delivery application has all the features combined into one application. They facilitate customers to register shipments, track shipments, and allow the admin to control all the back end processes in the courier service. Most of the reputed courier companies follow this business model as it offers transparency and convenience to their end-users.
Must-have Features of On-demand Courier Delivery Application: -
If you want to succeed in the development of on-demand courier delivery applications, there are a few must-have features that you should integrate during development. Here is the list; 
Login and Registration:-

– Any applicant must have a registration and login feature for customers to input their details and register with the application. Here in courier delivery applications, users must add mandatory information like name, address, and contact details for future reference during shipments.

Premium & Fast Delivery:-

– This feature helps the customers and the business owner simultaneously. The users can opt for premium delivery if they have an important package to be delivered in a short duration at the cost of a few extra bucks. Premium delivery assures a 100% guarantee on safe, secure, and super-fast delivery.

Real-time Tracking:-

– If you are starting a mobile app development in the courier industry without real-time tracking, you are outdated and wasting your money. One of the most significant features in the parcel and courier service is real-time tracking. You must commonly integrate these features in admin, customer, and driver applications to make sure hassle-free real-time tracking happens between all the parties.

Packaging:-

– The courier delivery app development must-have features that facilitate users to choose to package. This feature enhances the courier service and helps users to reach their packages to their destination without any physical damages. However, the users must bear the cost of packaging, which varies depending on the size of the package.

Push Notification:-

– Push notifications to help customers to receive vital information from the application directly. The essential information includes estimated delivery time, current stage of delivery, and the routes taken by the delivery person. Primarily, push notification allows you to receive information at fingertips. Additionally, you can send offers and increase user engagement as you like.

Payment Gateway:-

– Payment gateway is one of the critical features that must be integrated into your on-demand courier delivery application. It gives your users several options like COD, card, or wallet to complete the payment for their shipment.

Offers:-

– Offers are essential to make the customers stay engaged and loyal to your courier service. Offers attract customers and help them to choose your brand over your competitors. The best way to use offers in the current era is by personalizing them according to your customer needs.

Reviews:-

– Reviews and testimonials are the essential features that build trust for your application and courier delivery service. A responsive page for users to add their ratings and reviews will help you improve your business and succeed in this competitive market.
Cost estimation of On-demand Courier Delivery App Development:-
The cost of developing a courier delivery app depends on the type of requirements and innovative features you want to integrate. However, a few factors determine the price are as follows;
MVP or innovative all-in-one courier delivery application.

Freelancer or the

best mid-scale mobile app development company

.

The platform for your app development – iOS, Android

The post-launch cost to introduce and market your courier delivery app to the users.
If you have a fixed budget and matching features, you can develop an on-demand courier delivery app under your budget.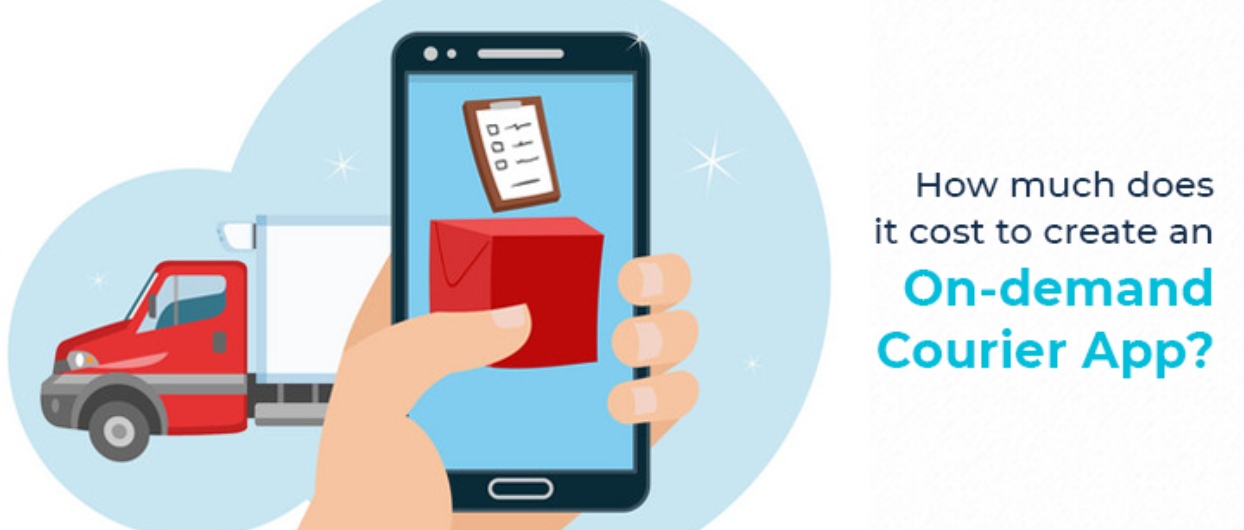 Pros of a Courier Delivery App:-
The courier delivery app has several pros that make the industry flourish successfully.
More Personal Services: – Courier delivery apps employ close-knit teams that offer services that are more personal to the users. They also provide personalized courier solutions for clients depending upon the requirements.
Transparency: – The technology has finally embarked on providing complete transparency to the delivery process in the form of real-time tracking.
Cons of a Courier Delivery App:-
Although courier services are expanding largely worldwide, few flaws need to be addressed in the near future.
Customer Support: – The on-demand courier delivery application will work 24/7. However, customer support cannot be guaranteed around the clock.
Expensive: – When you integrate technology, the whole process of courier delivery becomes costly. Business owners must manage the cost factor to succeed in the market.
Wrapping Up!
While most of the companies are looking to enhance the delivery services using the latest technologies available in the market, it is necessary to find the best technology that fits your business model. The mobile application is a standard technology that fits into every business model. 
If you are looking to develop an on-demand courier delivery application, get in touch with Soft Suave – the best mobile app development company in India. We offer a free 30-minute consultation for you to get clarity on the courier delivery app development. The developers are top-ranked in India and have a lot of hands-on experience in the courier service industry. Why wait? Get your free quote now, and start your courier delivery app development.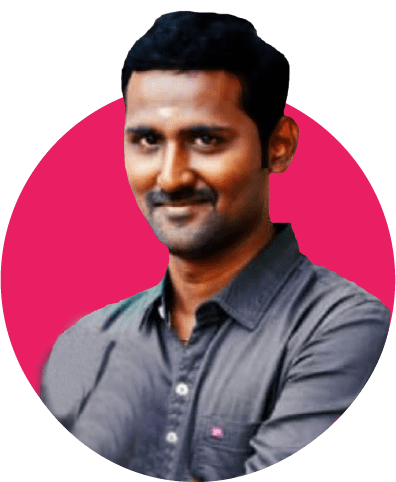 Veera S is self-motivated and knowledgeable of Google Ad Words and social media marketing with 5+ years of experience in Digital Marketing. My expertise reflects in Google, Bing other SEM activities, SEO, SMM, Google Analytics, and various Digital Marketing Tools.