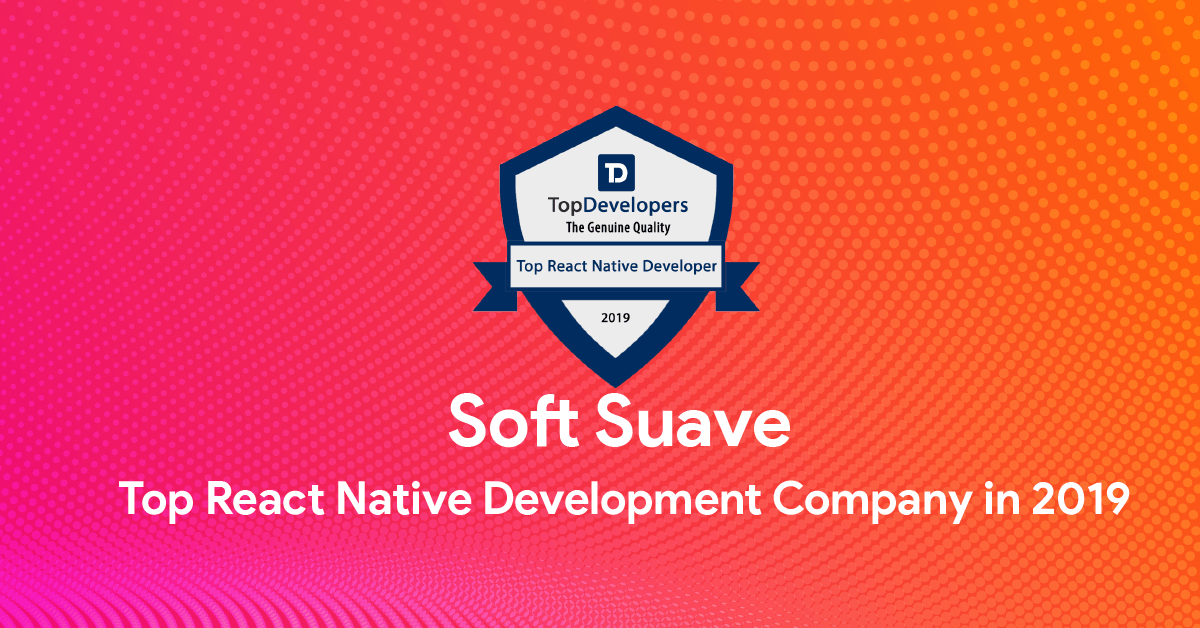 We are glad to bring to our friends and peers' notice that Soft Suave Technologies has been noticed as a top React Native Development Company in a press release by TopDevelopers.co, renowned research, and review platform for B2B firms.
Soft Suave Technologies is an ISO 9001-2015 company which is headquartered in Chennai and has an office in Catonsville, USA. We have gained extensive expertise in offering end-end IT solutions to many fortune 500 companies all around the world.
We believe in always remaining at the bleeding edge of technology and our expertise in building high-quality hybrid apps by using React Native's inherent capabilities has enabled our company to get listed amongst the top React Native app Developers on TopDevelopers.co
React Native is a hybrid app development platform supported by Facebook. The platform's ability to let developers create hybrid apps which have near-native capabilities has led to the rise in popularity of the platform.
We provide a wide array of services which includes services like mobile app development, web application development, product engineering services, cross-platform app development, and legacy system modernization services.
Soft Suave has been working across a wide gamut of industries since our inauguration. Our extensive list of services includes healthcare, retail and e-commerce, education, sports, hospitality, event management services, restaurants, and energy service providers to name a few.
We have had the honor of developing solutions for industry leaders such as Decathlon, Marriot, Linn Energy, and sulekha.com. The experience that we have gained in working with these prestigious clients has helped us in growing our knowledge base. The solutions that we have offered for healthcare, education, and eCommerce industries have set a mark and have always been appreciated for their creative yet interactive functionalities.
At Soft Suave we believe in maintaining a balance between various aspects of our business like the industries we serve, the clients we cater to, and our service focus.  Soft Suave's profile on TopDevelopers.co has the key insights that will help our prospective clients understand our special services and work ethics better.
Who are TopDevelopers.co?
TopDevelopers.co is a directory and review platform for B2B IT service providers. They offer unbiased service to service seekers, by providing them with a listing of genuine and highly professional IT firms, that can help the service seekers in achieving their goals by providing high-quality technical services.  The research team of TopDevelopers.co chooses the best firms by filtering a vast list of companies and introducing only the competitive names to the businesses, enterprises, and entrepreneurs to partner with. The company has a friendly team of researchers and a hassle-free communication system. They provide the listing service for various technologies and services, which makes it a one-stop destination to find your perfect technology partner.