In line with the change of trend in any contemporary industry, software development industry as well witnesses regular changes and extraordinary shifts. The modern web application development field keeps evolving at a fast pace and on a regular basis in sync with the changing needs and advanced technologies.
The web development process and the related technologies have been going through a phenomenal transformation. Not just Web Application Development Services, global business organizations to are required to keep abreast of the latest trends.
The need for robust web applications created through custom web app development has been increasing. Businesses and web developers alike are seeking ways to satisfy the growing demand from customers and come up with the best possible website design and development.
Emerging Web Development Trends to look out for
To give you foresight on what will happen this year, here's the Top 9 Web Development Trends That Will Get Bigger In 2019.
1. Intelligent Chatbots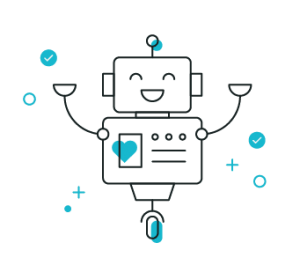 Chatbots have been programmed to interact smoothly with people in a way they would converse. Artificial Intelligence-supported Chatbots are efficient in clearing user queries in an efficient way. These are backed by instinctive sources and examples. Chatbots are capable of guiding customers through different services and resolving their common problems.
By integrating Chatbots to websites, businesses will be able to make their sites more appealing and generate increased traffic. Web app development professionals find Chatbots immensely helpful amid the pressure to provide a great user experience. They are enabled to provide a positive experience to users and achieve increased user engagement on the website by using Chatbots.
2. Progressive Web Apps
One of the most influential trends in web development, Progressive Web Apps are just web pages that mimic a mobile app to users. They bring in native-like experience to the users on all devices and platforms. These apps provide features similar to mobile apps, such as camera and offline support, without the need for any download or installation.
Progressive web apps offer full-screen experience, making brand identity much stronger and more visible. These apps make use of push notifications that make it easy for users to engage and navigate. The additional advantage is that you do not have to be online to access the content.
3. Single Page Website
Single page website, the long HTML page that includes complete page information, facilitates browsing the whole page with no need to click on any other web link. Relieving site visitors from having to browse complex navigation menu, this type of user-friendly website saves their time as well.
Single page websites help businesses to save on hosting and development costs. They work perfectly with different mobile platforms. The current trend among global users is browsing the Internet using mobile devices. Single page websites simplifies scrolling and makes it easy for users to navigate on browsers using all devices.
4. Static Web Pages
The World Wide Web is expected to return to its roots during 2019. Unlike the prevailing dynamic web pages-filled websites, in future, the web will host static websites on a large scale. Coding each page in HTML and displaying static or fixed content to users will become common again.
Static websites built by making use of static website generators offer the advantage of easy traffic handling, better loading speed, and increased safety. Simplicity is the benefit here. Navigation complexity is eliminated. Simple and inexpensive, static web pages provide unique user journey as well.
5. Motion UI Design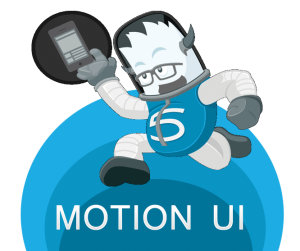 Motion UI, the stand-alone, sustainable SASS library, has been designed for helping website developers in creating custom UI animations as well as prototyping the designs. It allows flawless transition and animation effects on the UI, without the need for a strong establishment in jQuery or JavaScript.
It enables website development services to offer attractive graphics, enhanced user experience, and stunning animation. It facilitates web developers to use their skills to illustrate a story that communicates with users through a number of web techniques and tools.
It helps custom web application development service providers in crafting enticing and functional websites that stand out.
6. Low Code Development
Standards, regulations, and policies associated with web app development keep changing. They get updated on a regular basis. Adapting to such changes from time to time proves to be difficult for a web app development company. Low code development helps resolve such issues.
Low code development avoids complex codes that need expertise, thus helping clients to better understand the projects. They may even try customization by themselves. Low code development makes the web development process fast and easy. Website development services may start using this practice initially, and then gather expertise.
7. Push Notifications
Website application design and development will be immensely helped by push notifications. It is a powerful tool for improving the marketing efforts of a company and overall user experience. Similar to mobile apps, web apps are gaining momentum in efficiently using push notifications.
Push notifications enable informing users about the availability of new content, without the need for checking the mail or browsing the site. Push notifications are capable of reaching users at any time and anywhere, regardless of whether or not they are on a website. They are a great way to keep users engaged effortlessly.
8. Mobile First Approach
There is an exponential increase in the use of mobile devices across the globe. It is natural that a considerable portion of today's website traffic is derived from various mobile devices. Google search engine gives priority to pages with Smartphone agent. This necessitates website design companies to ensure providing mobile version of websites effectively.
Having websites that are responsive to all mobile devices is essential. In the mobile devices-based web world today, it is imperative that mobile users are assured intuitive transition effects as well as search experience. Mobile-driven web app development approach will be one of the most popular trends in the coming year.
9. Cyber Security
Security has always been a primary concern in web application development-related processes. Software and data loss threats need to be looked out carefully by website design and development firms.
It is essential that websites are protected against potential cyber attacks. It is the responsibility of web development professionals to ensure that sites are not vulnerable to threats and are safeguarded properly. Providing efficient cyber security will become a major concern among professional web design and development agencies in 2019.
Wrap-Up
It is essential for professional web developers to understand future trends in web application design and development. This helps them in empowering their clients to succeed in building a lasting relationship with customers and sustain.
The above-said web development trends are expected to dominate 2019. The primary focus will be on providing an enhanced user experience. Developers will be required to update their knowledge base and skills in order to meet the technological challenges.