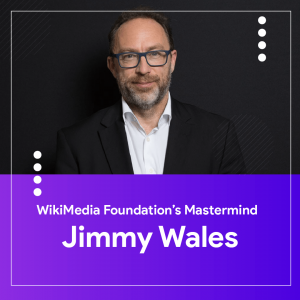 Billionaire by Heart and not by Money
Jimmy Wales aka Jimbo is the one behind wiki movement. He is also known as the one and only world famous internet entrepreneur who is not a billionaire as Wikipedia is an open source charity. Nobody would have graduated without the help of Wikipedia. That is the power of this free and non-profit online encyclopedia.
Wikimedia movement is an American non-profit and charitable organization started on 2003 with a goal of developing and maintaining open content, wiki-based projects and providing the full contents of those projects to the public at free of charge.
Wikimedia Foundation encourages the development and distribution of free educational content with projects such as Wikipedia. Jimmy Wales and the foundation is focused on empowering and engaging people around the world to collect and develop educational content under a free content license or in the public domain, and to disseminate it effectively and globally.
Wikipedia is available in more than 303 language versions, which is considered the biggest achievement for this foundation. This foundation was started to fund Wikipedia and its sibling projects through non-profit means.
Wikimedia Movement in Future:
Wikimedia had planned a movement for future to provide Knowledge as a service and allow knowledge equity thus making Wikimedia the essential infrastructure of the ecosystem of free knowledge in 2030.
Soft Suave would like to honor and respect Mr.Jimmy Wales, for empowering and engaging people with this free and non-profit online encyclopedia.