Necessity is the mother of invention. Outsourcing IT services is an invention that is solving the necessity for quality service at an affordable cost.
Companies around the world are following outsourcing to reduce operational costs and increase the quality of service. While most of the companies had a positive experience in the past, a few have a terrible experience with their offshore partner.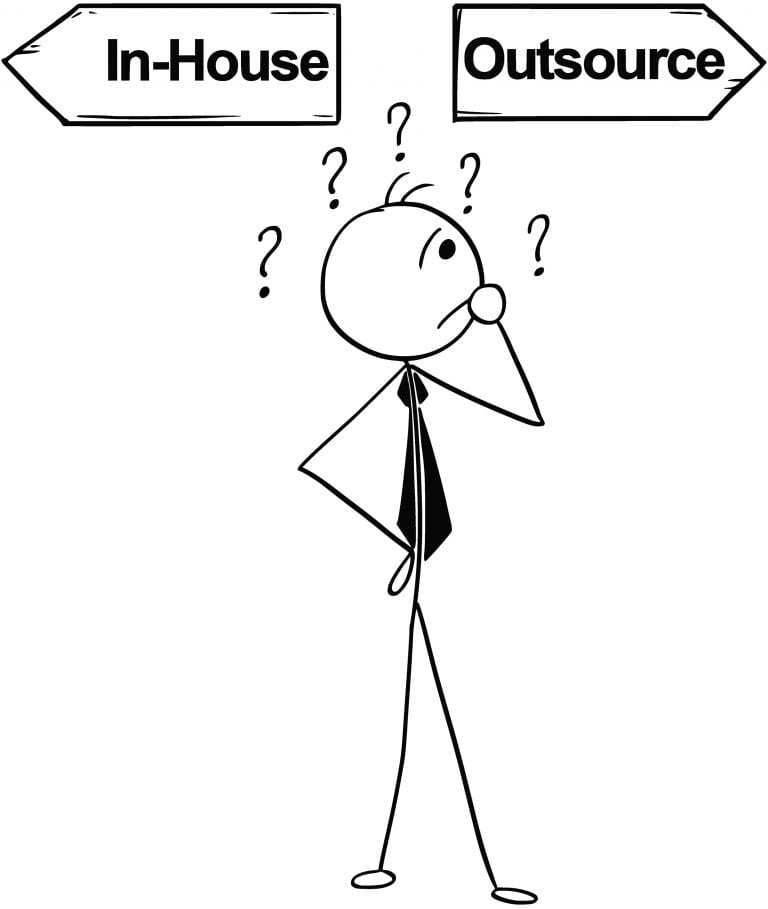 Mixed reviews like these confuse business owners like you Besides, all you have to consider is cost, convenience, and reliability. So, are you going to outsource IT services or keep them in-house?
This blog will help you understand when you should outsource IT services and keep them in-house.
Before we find out, let us first learn the difference between the two services.
In-house IT Services:
In-house refers to the activity that is done within an organization. It includes IT services and development done with the help of its own employees on their payroll.
Moreover, it requires the usage of its own infrastructure and facilities of the company such as hardware and software. In-house facilitates team members to follow face-to-face communication rather than by email and phone.
Many companies prefer in-house to gain full control over IT services. They also choose in-house to avoid cultural or language barriers.
Pros of In-house IT Services:-
The benefits of in-house depend clearly on the type of your project requirement.
To understand the complete in-house process let us now take a look at the benefits.
01. Involvement
The in-house process allows team members to have deep involvement on the project.
Moreover, it allows you to involve with the team and make necessary changes in the process then and there.
Also, the close involvement allows you to easily make changes in the features of the projects.
02. Communication
In-house allows you to work in the same working hours as your employees. This means you can communicate with them easily. You can also go a step ahead and start face-to-face communication to make the communication comfortable and clear.
Besides, in-house involves direct conversation, thus it avoids misunderstanding.
03. No Language Or Cultural Boundaries
In-house breaks all the barriers related to language and culture. As you and your team are from the same country/city you will not find any indifference in the team.
Also, no language or cultural barrier means you will have more control over the project and process.
Cons Of In-House IT Services:-
Every decision has its cons, and in-house is not any different.
01. Lack Of Talent
The in-house process restricts the usage of your talent resources. When you want to complete a project in-house, you can only work with a specific number of resources.
The lack of expertise and experience will turn into a challenge here.
02. High Cost
The cost to hire resources for the in-house process is expensive. Because the cost includes high salaries, infrastructure costs, training costs, and other employee benefits.
As every employee is given a fixed salary, the cost to develop small projects will also be expensive.
03. Slow Turnaround Time
In-house development will naturally take a lot of turnaround time.
As the in-house process has to start from scratch the turnaround time for any project will be high.
Starting from the hiring process to project delivery it will take a lot of time for you to complete the whole process.
The Right Time For In-House IT Services:-
If you want to control your projects directly without any third-party involvement, In-house is the best process to follow. When you have the right set of talents with massive experience it is good to stay in-house for all your IT services.
If your company deals with confidential data, it is advisable to stick with the in-house process.
Outsourcing IT Services:
Outsourcing refers to the process of hiring a company or an individual to fulfill IT service requirements. In IT outsourcing service, a team of dedicated resources will work remotely or from an offshore location.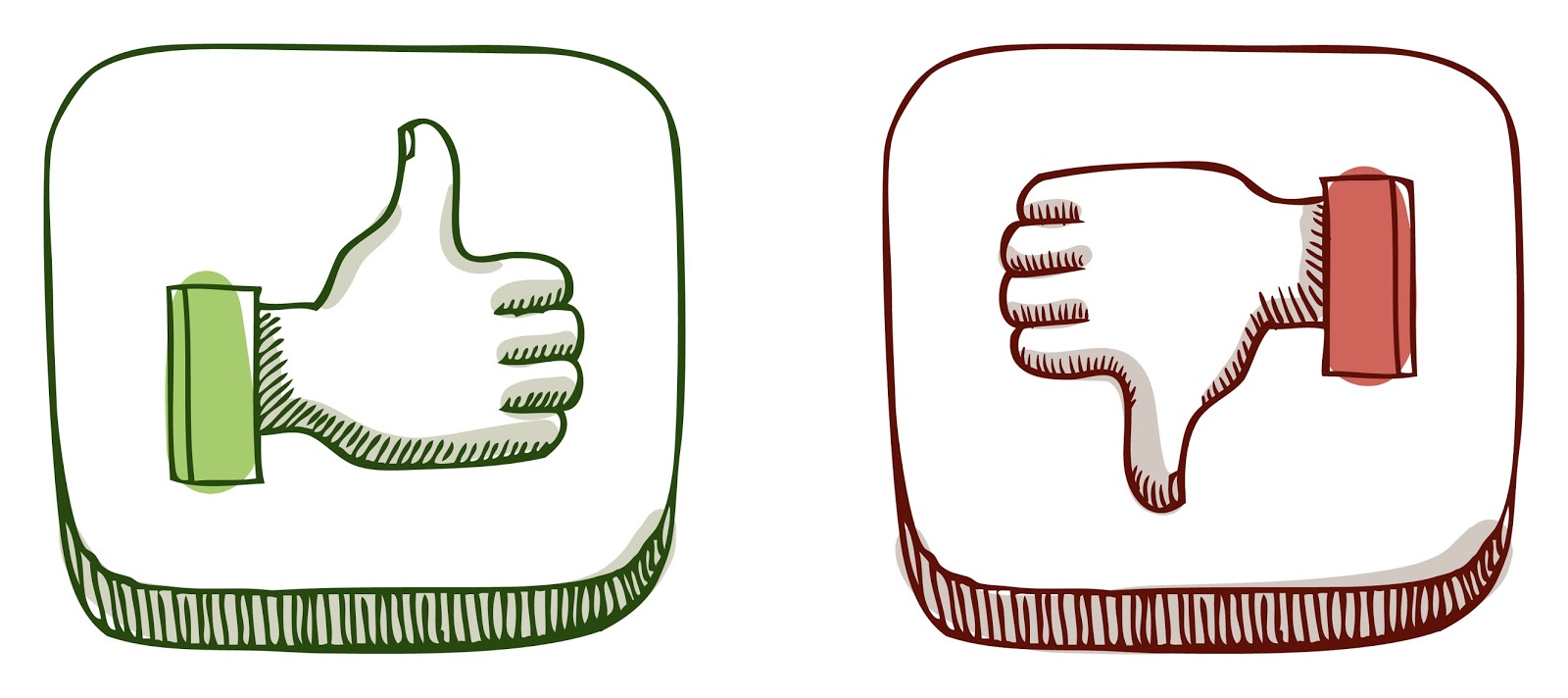 In this model, you can hire resources on an hourly, part-time, and full-time basis according to your budget and need.
Pros Of Outsourcing IT Services:-
When it comes to IT services, you need a solution that helps to focus on goals rather than on the process. Outsourcing is just the right solution that benefits your business largely.
Here are a few pros of outsourcing IT services:
01. Access to Top Talents
Outsourcing lets you lookout for the best talent from around the world.
You can select your convenient destination and then hire the top talent according to your need and budget.
Besides you get resources that have a lot of expertise and experience in the latest technologies.
02. Reduced cost
Outsourcing IT services will reduce the cost of the company. As there are no recruitment & training costs, salaries, or other employee benefits, outsourcing is one of the most cost-effective models.
03. Faster project launch
Outsourcing IT services leads to faster project launch time. As the team and company you hire will have better expertise from past projects the project launch process will be simpler and faster.
So all you have to do is choose the company that offers the perfect IT outsourcing services under your budget.
Cons of Outsourcing IT Services:-
01. Less control
Outsourcing lacks transparency. As the company or individual you have hired is from a different location and time zone, you will not have direct control over the project.
Also, as there is less control, the performance of your vendors will be a concern.
02. Communication And Quality Errors
Communication is the biggest challenge when outsourcing IT services. Time zone difference is the root cause of this issue. Also, communication would go for a toss if there is no reliable internet connection.
Likewise, these errors will directly affect the quality of projects and software development.
03. Lack Of Confidentiality
Sharing business information to companies you outsource your IT service is a high risk. There are chances for breach of confidentiality.
Besides you might also lose your business ideas and codes if you do not approach the right outsourcing partner.
The Right Time to Outsource Your IT Services:-
There are many reasons to outsource your IT services. Here are a few reasons and the right time you should consider outsourcing. Outsourcing your IT services is right when you choose the right IT outsourcing service provider.
It is best to outsource if you are dealing with Mobile or Web App Development. If you have a limited budget and time, outsource your IT services. If you lack the right expertise and experience check out for other options from the pool of talented resources around the world.
To cut down your operational cost, you have to choose the best IT outsourcing company like Soft Suave.
Q. What is Your Choice?
Now you have known the best time to outsource your IT services and keep it in-house, it is you who has to decide. Analyze your business needs, check your budget, and then start with the process that fits perfectly to your work style. IT outsourcing service providers like Soft Suave offer the best outsourcing service at an affordable cost. You can avail free consultation from the expert team members and start your outsourcing right away.
They also offer developers that act like in-house developers and accomplish your task on-time and on-budget. Whatever may be your decision, Soft Suave can be your development partner that you are looking for.
Are you looking for an experienced IT outsourcing provider?
Drop us a line to build a technical solution that supports your business needs.