Are you an enterprise owner that wants to succeed in 2021?
You are in the right place.
Mobile apps are the future of all businesses.
Leveraging them rightly will grant success and good ROI.
But do you know how to build the right mobile app for your business?
This blog will help you to identify the right app development that will add value to your business.
Mobile App Development in business
In today's world, a business without a Mobile App is guaranteed to fail in the market.
Mobile apps are an essential tool that keeps business afloat by acting as a bridge between the owners and the users.
According to a survey, the mobile enterprise application market size is estimated to grow from USD 48.24 Billion in 2016 to USD 98.03 Billion by 2021.
Android and iOS are the two major platforms that hold the maximum share in the smartphone market.
However, it is a challenge to cover both the platforms by SMBs and startups.
Thus many owners are planning to start cross-platform mobile app development.
This plan will elevate their business to a whole new level with a limited budget.
Usage of Cross-platform Development in Mobile Apps
One-third of the mobile app developers in the world use cross-platform frameworks for mobile apps.
Every mobile app should be secure with innovative features.
But it is not fair if you get all these only in native apps.
According to Statista, 42 percent of the developers used React Native in 2020 to develop mobile apps.

React Native is the revolution in mobile app development.
Because, React Native offers excellent features, great UI and UX designs, and high security.
Why do Clients prefer React Native for Mobile Apps?
React Native is an open-source mobile app framework developed by Facebook.
It helps in creating mobile apps that run on Android, iOS and Windows.
Moreover, React Native uses the JavaScript code library to develop apps.
There is no other framework that can save cost and time like React Native.
These are the primary reasons why developers and clients prefer React Native for mobile app development.
Instagram, UberEATS, Airbnb, and Skype are a few successful brands that have used React Native to build their mobile apps.
Reasons to Choose React Native for Your Mobile App Development
As you already know, React Native is the best technology for mobile app development.
But here are the top five reasons why you have to choose React Native for your Mobile App Development in 2021.
#1 Single Code Base
Apps created using React Native can utilize a similar code to run on Android and iOS platforms.
While using a solo codebase, the platform module identifies the OS and picks the correct file to run on the device.
The programming at the base stage is written to work on multiple operating systems.
#2 Low Cost and Short Development Time
Using React Native for mobile app development will reduce the amount of coding, which directly will save a lot of costs.
Moreover, with small tweaks React Native can adjust to iOS just as Android.
As the codes can be reused for other platforms, it saves time and the cost to hire other native developers.
#3 Interactive UI/UX Design
Apps developed with React Native are simple to explore.
Besides they load quicker and have an interactive user experience.
The library in React Native allows developers to build responsive and creative designs that reduce the loading time.
Moreover, as it is opensource React Native developers can enjoy numerous UI and UX designs.
#4 High Performance
React Native uses its codebase with a connecting approach.
Also, React Native uses local APIs to render code rather than WebView that brings about better-performing applications.
As the codes are less and the features are Native like, Apps from React Native perform better than other cross-platform apps.
#5 Native Feel
React Native is the only cross-platform technology that offers mobile apps that look and feel like native apps.
React Native app development services offer portable application with Material Design (for Android) or the Human Interface Guidelines (for iOS) at the top of the priority list.
Moreover, this allows the apps to look and feel native.
Top React Native Trends to Succeed in 2021
Choosing the perfect React Native app development company is the first and foremost step to succeed in 2021.
But you can also hire React Native developers under your budget to increase your business standard and profits at the same time.
#1 Fast and Functional Mobile Apps
Business owners are satisfied if highly functional and fast mobile apps are offered to them.
React Native sets the trend to develop fast and highly functional mobile apps.
Also, the performance and operations of the React Native apps are faster as the other native mobile apps.
#2 Easy to Hire React Native Developers
React Native is a technology that is easy to learn for developers.
This factor makes the developers proficient at handling React Native framework in no time.
Also, React Native is an open-source framework that is old in the programming world.
Thus, if you want to hire React Native developers, it is not going to be hard for you in 2021.
#3 Cross-platform App Development
React Native allows developers to create a code that is compatible with all platforms.
Deploying a cross-platform app with such high performance and intuitive design at a low cost is noteworthy.
The future is all about saving time and cost.
Thus, React Native is the trendsetter that will rule the mobile app development in 2021.
Why Should You Hire React Native Developers in 2021?
When you Hire React Native Developers from a reputed React Native App Development company, you get a success guarantee.
Also, it will save a lot of costs if you are a business owner from a western country.
If you worry about the complexity involved in react native app development services, hiring developers is the right solution.
And, if you worry about the cost, React Native Developers from India are a cost-efficient choice.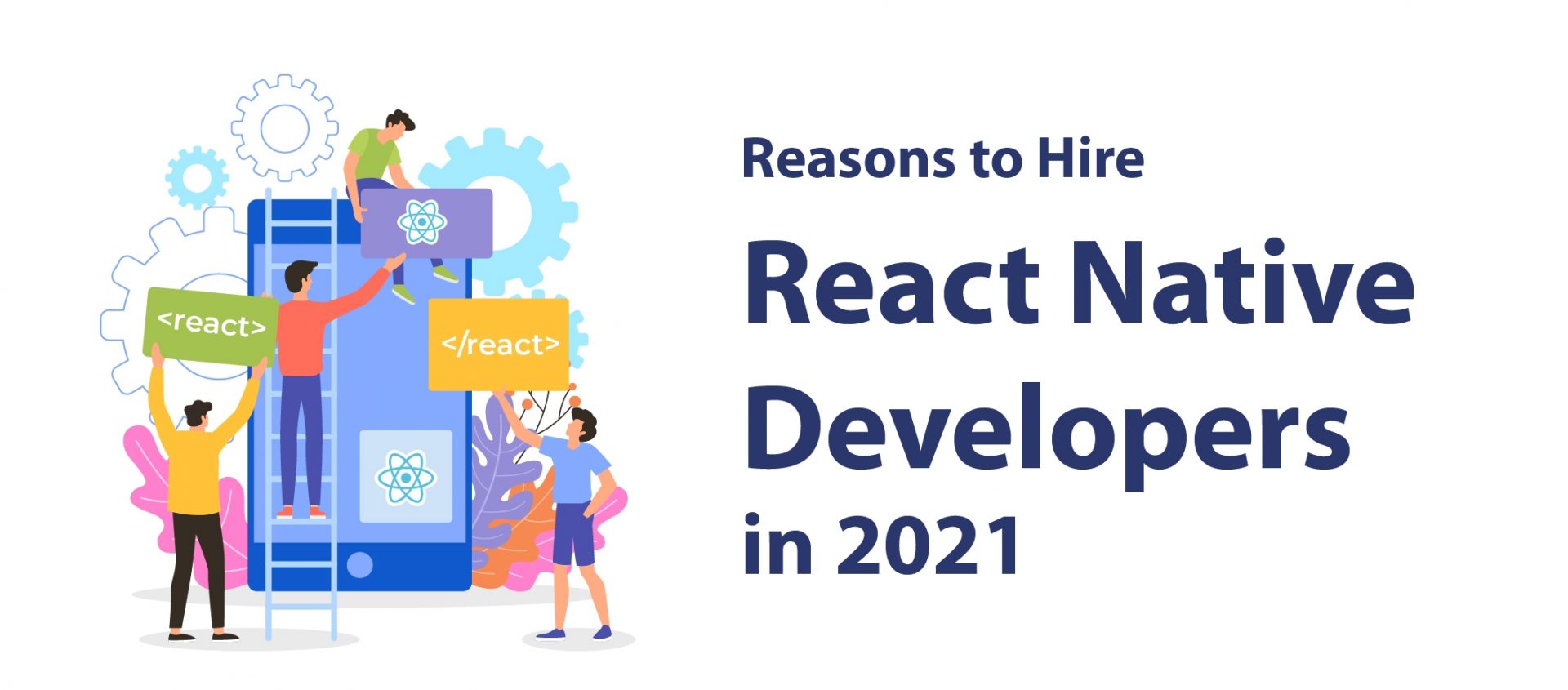 They offer quality React Native development service at an economical cost.
Finally, if you want to work with the top React Native App development company, Soft Suave is your choice.
They have flexible hiring models for you to hire their best React Native Developers.
Besides, Soft Suave is recognized by Top Developers.co as the top React Native Development Company to develop robust  Mobile Apps.
They also offer a free one-week free trial to test their developers. After which you can hire them.
React Native is the future of Mobile Apps, and it is about time to follow the trends and start your business growth.