With the global app market expected to reach 407.31 billion by 2026, as per the Allied Market Research report, it is a must to build an app for your business. Building an App in this era is not simple. You need to focus on rising trends and technologies to integrate the right set of features and user experience for your users.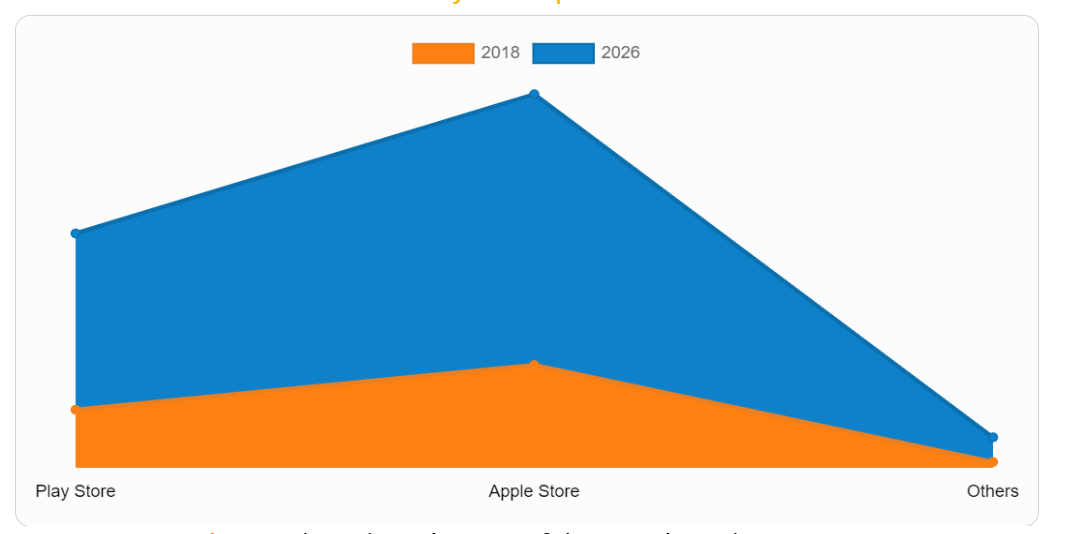 Moreover, if your app does not appeal in the market you will fail and lose customers. However, if you need to succeed and retain customers with your mobile app, you ought to build an interactive & robust app. To build an impeccable app one must avoid a few common mobile app development mistakes.
Below are the biggest mistakes companies make when it comes to developing Web and Mobile applications.
10 Mistakes to Avoid During App Development
Coding mistakes are obvious in development. They are inevitable. However, there are a few mistakes mentioned below in the app development process that should be avoided during your Web and Mobile App Development.
1. Choosing the App Development Company
Many companies make the biggest mistake while choosing an app development company. They compromise on the cost and quantity while missing out on the quality. Doing this will turn into a nightmare for the clients in the future.
Thus, it is a must for you to check the past projects, portfolios, and reviews from previous clients before you sign a contract with the best mobile app development company.
2. Ignoring research
Research can make or break any project. Thus, research is the basic component of app development. A good idea and budget are not sufficient to build an app. A proper plan, strategy, and research will help you achieve the desired success.
Although your team might be renowned in the industry, ignoring research can be costly. Therefore, it is essential to research and then hand over the project.
3. Communication gaps
One of the major mistakes that happen during App development is the communication gap. When you outsource your development process to other countries, it is crucial to understand the communion barrier you would face.
To build a successful application, you have to communicate your requirements briefly to the development team. Start by explaining each element in detail so you won't miss out on any feature and functionality.
4. Poor UI/UX design
It is proven that users uninstall applications if they find the UI/UX is boring. Thus, you need to pay close attention while developing the UI/UX of your application. Moreover, they are the face of your App that attracts the attention of the users.
Thousands of apps are uploaded into play stores and app stores every day and the key to success is customer retention and attraction using UI/UX.
5. Too many features
Overcrowding your App with a lot of features is the biggest turn-off for your app users. If you think it will make your app feature-rich and interesting, then you are wrong. Thus stop wasting your money on unnecessary features and development time.
Adding more features will increase the complexity of your App. Hence, research and understand the core features and make your app interactive and simplistic to use.
6. Lack of sufficient testing
Testing is the only process that should be carried on throughout the app development process. If you need a successful app to rule the market, stringent testing is the only option. It not only improves the user experience but also removes any bugs or errors in the app.
Moreover, third-party testers are the right people to test your apps. Because allowing the same developers that worked on your app will have a biased opinion as they already know the features and functionality of your app.
7. Underestimation of development budget
Underestimation is the worst mistake that can happen during the app development process. It is a well-known fact that app development is expensive. Thus when you start the development process, understand and evaluate the budget and resources necessary to complete the project.
Underestimation will cause trouble during the process and blocks the freedom and capabilities of the app development team.
8. Ignoring MVP
You are making the most foolish mistake if you ignore an MVP (Minimum Viable Product). Building a scalable MVP and introducing it as a beta version will save a lot of time and development efforts.
MVP also helps you to test your product in a real-time market and evaluate the performance on the daily basis. This calculation will help you to plan for the expansion of features and functionalities.
9. Lack of regular updates
The app launch is not the end of app development. To clarify, the App development process is a never-ending process that needs improvement on a regular basis. If you are building an app, you have to be aware that more than the initial development, updates are expensive. The necessity for new features and demand are the main reasons for the increased cost.
10. Ignoring feedbacks
Feedbacks are the best source of information to improve your application. Collecting feedbacks during the development can help you build a perfect app for your business.
Insightful feedbacks can scale up your app and make it successful. Thus never hesitate to accept and work on feedbacks.
To Conclude
Nobody is perfect. If you are starting your app development today, check out the above mistakes and take the right measures to avoid them. Furthermore, mobile apps are developed to engage with customers and grow your business swiftly.
Mistakes are the biggest block to achieve success in your business. Stay focused and avoid all the possible mistakes in the development process. You can do this by choosing the right app development partner and starting your app development today.