Are you waiting for your newly ordered clothes online? Gotcha! This is a real-time example of the rising trend in the clothing and fashion industry. If you are a retail owner you are advised not to read the next line. Every year many retail shops are winding-up.
The expansion of eCommerce is the prime reason. However, there is always a way out for retail owners to elevate their business easily.
According to Statista, the worldwide revenue of clothing and fashion eCommerce is expected to rise from $533 billion in 2018 to $872 billion by 2023.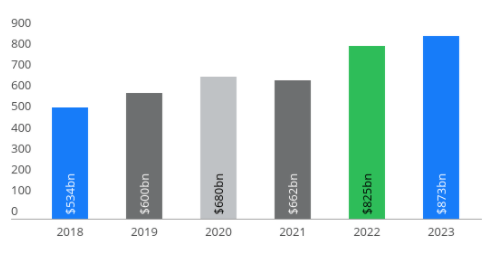 Digital innovation and changes in consumer spending habits are the core reasons behind the shift in revenue numbers. Also, the number of potential customers is likely to increase to more than 1.2 billion. Moreover, the majority of customers are within the age groups 16 to 24 and 25 to 34.
In this case, it is a must to have an eCommerce app that supports all the business activities efficiently. If you are in thoughts of building a multi-vendor eCommerce app for your readymade store, never look back and start your development instantly with the best multi-vendor app development company.
4 Rising Trends in Clothing Multi-vendor Marketplace:
It is a misconception that bigger brands make more profit. The reality is you can achieve success when you keep up with the evolving marketing trends.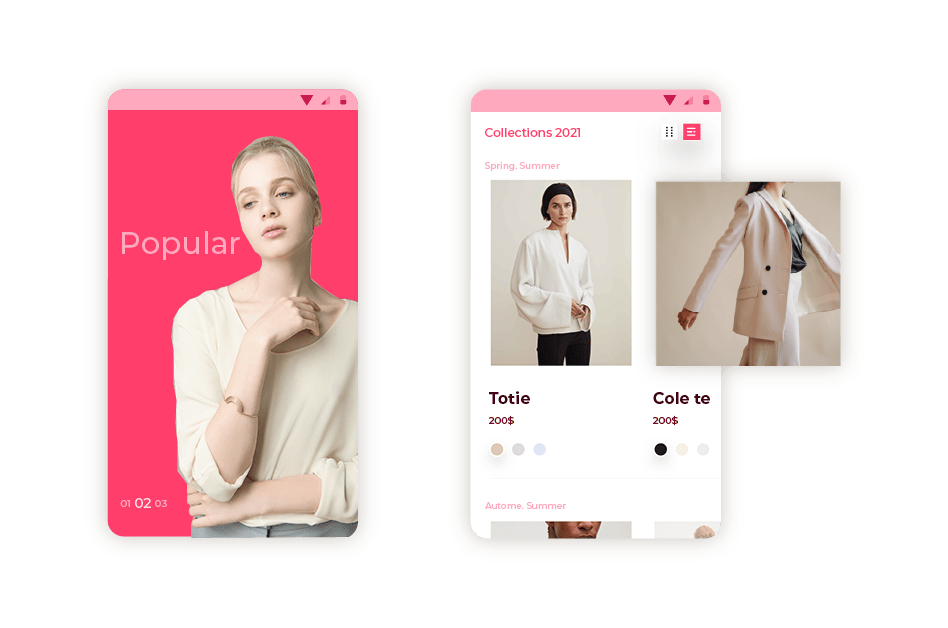 Here are the 4 best trends you have to keep up with if you build a multi-vendor eCommerce app for your readymade store.
Blogs
Influencer strategy
Personalization
Celebrity strategy
#1. Blogs:-
Writing blogs can be one of the most cost-effective methods to follow if you are running a multi-vendor eCommerce marketplace for your retail clothing store.
This is a rising trend in 2021 that will have a favorable effect on consumers. Sharing interesting and insightful blogs can always boost sales anytime.
#2. Influencer Strategy:-
Influencer strategy is a killer deal if you have are going to build ready to go app for women's clothes. Because women trust influencers more than advertisements. And they even go the extra mile in reaching out to influencers to get genuine feedback.
Thus, leveraging this opportunity you can collaborate with many influencers according to your niche and promote your multi-vendor marketplace to their large audience.
#3. Personalization:-
Personalization is a trend that keeps evolving every day. It is important to understand consumer behavior through purchase history and browsing behavior and build a strong connection accordingly.
#4. Celebrity Strategy:-
In this era, celebrities are the faces of brands. Trust me, Messi is the one who strikes my mind if I think about Adidas.
This is a real-time example of celebrity strategy. if you run a multi-vendor marketplace app for the clothing industry, celebrity strategy is the best way to keep your loyal customers with you.
Reason Why Multi-vendor Marketplace for Clothing Industry is Important:
The clothing industry is one of the very few industries that is keeping the eCommerce industry moving. The rise in the clothing business contributes largely to the growth of eCommerce around the world.
The individual marketplace can be followed in the clothing business. However, there are many challenges that follow with the platform.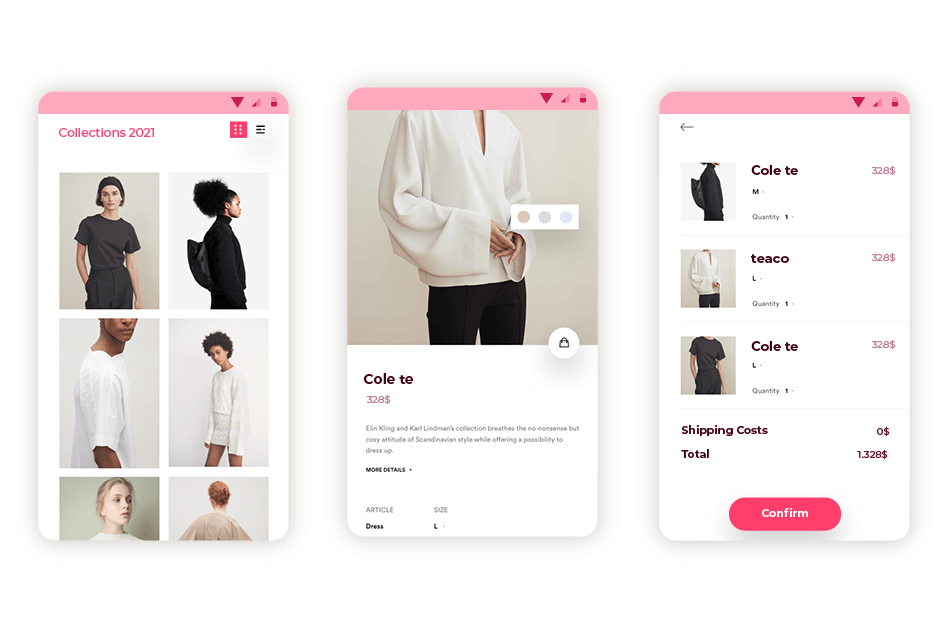 Lack of more designs and availability of different brands will affect your individual online marketplace which directly will reduce the brand value. But when you choose a multi-vendor app for the clothing industry you can reach consumers that are looking for varieties.
People in 2021 will definitely look out for options while choosing and only multi-vendor can do that easily.
Top Features to Integrate into Clothing Multi-vendor Marketplace:
If you are building a multi-vendor app for your clothing business there are a few must-have features in a multi-vendor platform.
Payment Gateway: – Buyers feel safe and secure if they have a trusted payment gateway. In a B2C business model, the payment gateway is the most crucial factor.
Vendor Subscription Plan: – If you own the marketplace and want to generate revenue, a vendor subscription is the best method.
Product Management Features: – You can avoid the most common mistakes like incorrect product descriptions and poor quality images in the marketplace if you have good product management.
Inventory Management: – Inventory management is essential when you have a readymade store. Because you lose the details of the products sold in the marketplace.
Easy Vendor Registration: – A good multi-vendor marketplace for clothing businesses should offer easy vendor registration.
Discount/rewards: – Loyalty rewards and discounts should be offered to customers to keep them engaged with your platform. Thus it acts as a crucial factor for your business.
Customizability: – A custom multi-vendor marketplace is an added advantage. Moreover, if you can customize according to your needs it is a plus to your business.

Best Way to Build Multi-vendor Marketplace App for Clothing Stores:
There are many Pros and Cons of multi-vendor marketplace applications. But here is the best way to build a multi-vendor marketplace for clothing stores.
Approach leading Multi-vendor app development company:-
If you are looking to develop a clothing & fashion multi-vendor marketplace for your business, it is advisable to connect with a leading multi-vendor app development company like Soft Suave.
But choosing the right company is crucial. This is the place where marketplace owners fail. Before you choose a company check their expertise, portfolio, track record, and their success rate. Also, a leading company will have an experienced talent pool to handle all your project requirements.
Final Thoughts:
If you are one of the struggling business owners here is a complete guide to building a multi-vendor marketplace platform.
But whatever be the guide, you hold the key to building a successful multi-vendor eCommerce platform for your clothing business. Thus start with a small budget, a few basic features and they expand according to your business needs. This is the most efficient step to start building at an affordable cost.
Moreover, if you find these steps harder you can get a free quote to leverage eCommerce app development companies to complete your project with ease.