Mastering the art of attracting and engaging customers has become quite critical in this mobile-obsessed era. Everyone is finding the products and services they need through their smartphones and mobile devices. If your business doesn't have its presence in the form of a mobile application, you might be missing out on substantial opportunities and growth. If you are in search of the best mobile application development company in the USA, your search ends here.
Soft Suave believes in using this skyrocketing technique for their client businesses. The company understands that people spend a vast amount of their daily life using smartphones and tablets for various reasons. While observing almost 9 out of 10 hands busy tapping on different mobile apps, Soft Suave found it best to deliver quality apps that serve the purpose behind their evolution.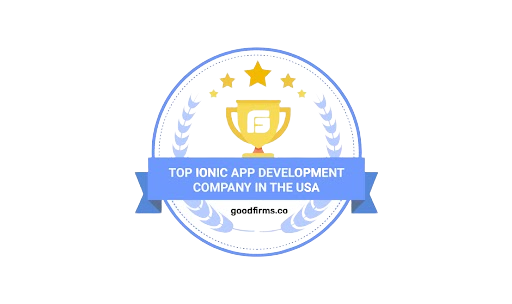 Soft Suave is a Chennai-based web and mobile app development company having its sales office in Catonsville, MD – the United States, and a development center in Bangalore. The company holds immense expertise in providing best-in-class IT services and solutions to small, medium, and large enterprises and Fortune 500 companies worldwide. The company brings dedicated developers into the industry with a promising reduction of 60% of the development cost for the projects undertaken.
Soft Suave holds 10+ years of experience in software development and outsourcing and is associated with 21+ countries supporting and serving their invaluable clients. The company has hired 400+ success-driven and skilled software development professionals to level up their business. It has helped more than 150 clients fulfill all their technology needs using their creative skills and technical knowledge. It develops web and mobile apps using its expertise in progressive technology and tailored to a business's identity. It is widely known as the top ionic app development company in the USA and is appreciated by GoodFirms and other third-party companies for its excellent market performance.
Soft Suave Offers a full range of IT Outsourcing Services
Expert teams of software developers, engineers, and designers in the company offer progressive development services by developing robust, scalable, and secured web and mobile apps to level up the needs of their client businesses. These experts modernize, redesign, and upgrade mobile applications that enhance businesses' performance and increase their profit margins.
Some of the top-notch services offered at Soft Suave are:
Software Development

Android and iOS – Native App Development

React Native, Flutter, Ionic, and Xamarin – Cross-Platform App Development

WordPress and Magento E-commerce Development

ReactJS, Angular, Ionic, and ROR – Front-End Development

NodeJS, Python, Java, PHP, .Net – Back-End Development
A Decade of Excellence and Success
Soft Suave has offered web and mobile app development services for a decade. It caters to various industry verticals, including EduTech, Transportation, Telecom, Construction, Consulting, Health Tech, and Ecommerce. The company provides a 30-minute consultation session to let you know how they can help you. You will have a fantastic impression of that consultation, even as a rough estimation for your project.
Soft Suave processes further to execute their client's ideas into reality. Inspiring testimonials from their previous clients prove how beneficial their services have been for their business.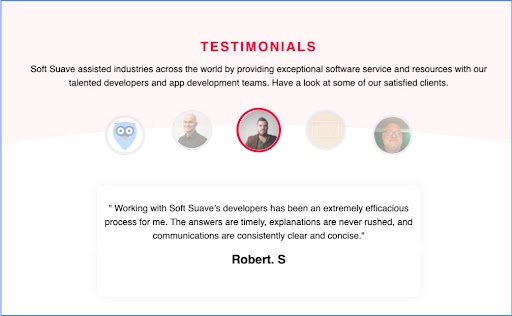 GoodFirms Research Methodology
GoodFirms is a trusted B2B review and rating platform for businesses seeking advanced consultation to get established in the industry. The company provides brilliant opportunities for companies to connect with their partner businesses and grow together. Ratings are provided based on positive reviews and testimonials from satisfied customers, which helps the companies make better business decisions.
Conclusion
As a decade-old firm, Soft Suave has seen a lot of ups and downs in its journey to become the world's fastest-growing software development firm. The company has shown great courage and potential to meet its clients' expectations throughout its journey. Their professional behavior and attitude towards efficient customer service are commendable.